To place an order please print this form and fax it to: 1.352.35I.964I.
If fax is busy call 1.800.889.2953 or 1.352.351.9557
First Name:
Last Name:
Telephone :
Mailing Address:
Address 2:
City:
State or Province:
Postal Code:

---

Make of Car:
Model of Car:
Year:
Transmission:
Anti-lock Brakes:
:
Part Number:
Part listing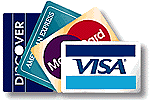 Secured transactions coming soon!!!!
**If the shaft has been removed, please note any casting numbers eg. "82AC"
[About Us]
[Products]
[FAQ and Tips]
[Contact Us]
[Subscribe]
[Home]